Today we have my good friends Revelry back on the blog. Revelry have been on the blog a number of times now and each time they bring something different to the party. In fact today it is all about hosting your own Revelry Try-On Party, where you can order a number of  bridesmaids samples and wedding dress samples direct to your door and try all those beautiful gowns on in the privacy of your own home. What a fabulous idea, don't you think!?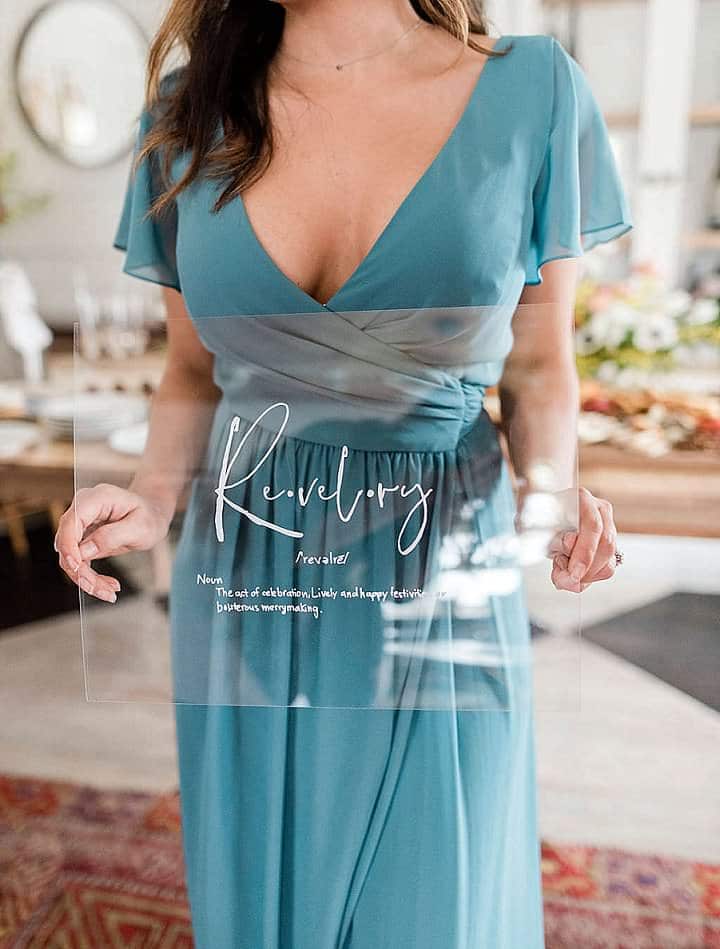 What is a try on party? 
New to the idea of a Try-On Party? It's easy! With Revelry's Sample Box system, both brides
and babes can try on dresses at home and their sizes, totally stress-free! The Austin-based
company brings the boutique to you, so you can find your favorite looks from the comfort of your
home (without those tiny fitting rooms, eager-to-sell sales associates, or fast appointment time)!
Where does the party portion come in? Who doesn't love the chance to get their bridal party
together, celebrate friendship, and have fun along the way? That's why Revelry wanted to make
the process of finding your wedding day looks a truly celebratory experience.
Not only is this the chance to find your picture-perfect wedding dresses, but it's a way to bring
your gals together and create memories along the way! A Revelry Try-On Party is the perfect
way to introduce your babes to each other and with samples in sizes 0-24 for bridal and 0-32 for
bridesmaids, all of your pals can party! With on-call stylists ready to answer every question you
have, the guesswork is completely taken out of finding your most wonderful wedding day looks!
What can we say? When it comes to planning a wedding, we think there's more than just one
day to party.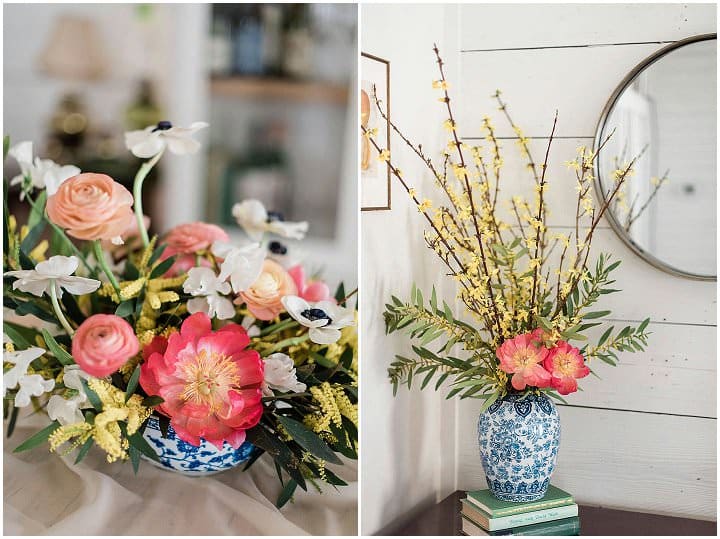 So, when the female-focused company heard that Austin-based blogger and founder of Leopard
Martini, Adriana Lucia, started planning her big day, they just had to spoil the bride-to-be! They
rented out the cutest venue, hired one of their fave Texas-based photographers, Madeline
Harper, and invited the bride's best babes for a day of dress-up, desserts, and plenty of bubbly
to go around! With her May wedding right around the corner, the bride, her babes, and the
photographer all agree: A Try-On party is one of the best pre-wedding events any bride can
have!
See for yourself how confidence-boosting, helpful, and all-around fun the fabulous day was!
Whether your party is planned down to the last detail with a theme, curated playlist, and
picture-perfect venue, or you just get your gals together for a night of drinks and dress up, a
Revelry Try-On Party is the solution to not only finding your dream wedding day looks, but to
having a chance to bond with your best babes before the big day! Click here to order your samples and start to plan your very own Try-On Party today!
"Revelry's Try-On Parties are the stuff of dreams, and I wish I could forever be a bride-to-be so I
could keep joining in on all of the fun!" (Adriana Lucia – Bride)
"I absolutely loved our Try-On Party with Revelry! There can be a lot of nerves when trying to
find the perfect dress, and this event reminded us to live in the moment and have fun. That's
exactly what we did!" (Ivy Veloz Reyna – Friend/Guest) 
"I've been working with both Adriana and Revelry for over a year. I was drawn to them by their
kindness and joy — both brands are fully transparent in who they are. When Adriana became
engaged I was working [in secrecy] on shooting Revelry's soon-to-launch bridal line. I knew they
did bridesmaid Try-On Parties and were thinking of doing a bridal + bridesmaid Try-On Party
combo." (Madeline Harper –  Photographer)
FOR MORE INFORMATION ABOUT REVELRY GO TO:
www.shoprevelry.com / FACEBOOK / INSTAGRAM / PINTEREST / TWITTER
THIS IS A SPONSORED POST
The post Revelry Hosted A Try-On Party For The Founder Of Leopard Martini And It is Officially Our Fave Event Ever appeared first on Boho Weddings For the Boho Luxe Bride.