January, the longest month in the year! In fact if you are anything like me, this month has been going on for precisely 256789 days!! However, one thing that January is good for is Health and Fitness! At Christmas we all tend to overindulge, food, drink, nights out, so January is a great time to take stock  re-evaluate your health and set some goals. I have been wanting to so something about my overall health for a while now. I totally over did it at Christmas which has left me feeling lifeless and in a bit of a slump. So when I got an email from Katie and Leanna about their new Nutrition packages, I was really interested. You can use the plan to create a personal package that suits you and your lifestyle. It offers up to 50 different recipes including ideas for breakfast, lunch and dinner. So if you need a bit of a kick start this January to get yourself back on track and start looking after you and your health look no further than Katie & Leanna Nutrition.
NEW YEAR, NEW YOU – A HEALTHY START TO 2020
Katie and Leanna tell us more abut how to get Healthy
We are twin sisters and qualified Nutrition and Weight Management advisors from London. We decided to create Katie & Leanna Nutrition because we were tired of seeing countless women struggling on ridiculously low-calorie, no-carb and restrictive diets.
We don't believe in fad diets. Instead, we promote a healthy lifestyle – and what better time to make some healthier decisions than at the start of a new year, and new decade!
Our mission is to help women reach their weight loss goals in a healthy, non-restrictive and sustainable way by simplifying the weight loss process with our easy to follow meal plans and online coaching packages.
OUR 5 TOP TIPS TO KICKSTARTING YOUR HEALTHY LIFESTYLE
1) Don't go too low with your calories! We see this all the time and all it does is make people miserable, grumpy and inevitably they give up! You need to know how many calories your body requires for your specific goal. Being healthy and losing weight doesn't have to mean starving yourself!
2) Don't ban anything! Banning foods is one of the worst things you can do when trying to lose weight. It is awful for motivation and just strips the joy out of eating! Making a diet bland and not allowing yourself to eat your favourite foods will only make you crave them more than you normally would, a healthy diet should always include your favourite treats. Of course if you want to lose weight you may need to limit certain foods however completely banning foods is not the way to go and is often the reason why people fail at diets and end up in the vicious cycle of yo-yo dieting!
3) Don't start skipping meals! A lot of people skip meals in a bid to lose weight. If you prefer having two meals a day and this is something you have always done and it's not because you are restricting yourself, this is fine. However, simply cutting out a meal in the day to lose weight is not a long-term solution. The number of meals you eat in a day will not determine whether you lose weight or not – your overall daily calorie intake will.
4) Plan, plan, plan! Being organised and planning your week in advance is key to being successful in reaching your goals! If you simply leave it to the day to decide what you are going to eat, then you are more likely to make a bad choice. Planning your meals a few days in advance will help to keep you on track.
5) Ensure you include all food groups for a healthy, well-rounded diet. We work with loads of clients who used to be scared to eat carbohydrates! Carbohydrates are not responsible for weight gain. Weight can only be gained through a surplus of calories, regardless of where these have come from. You should include high-fibre carbohydrates to help keep you fuller for longer and therefore aid weight loss.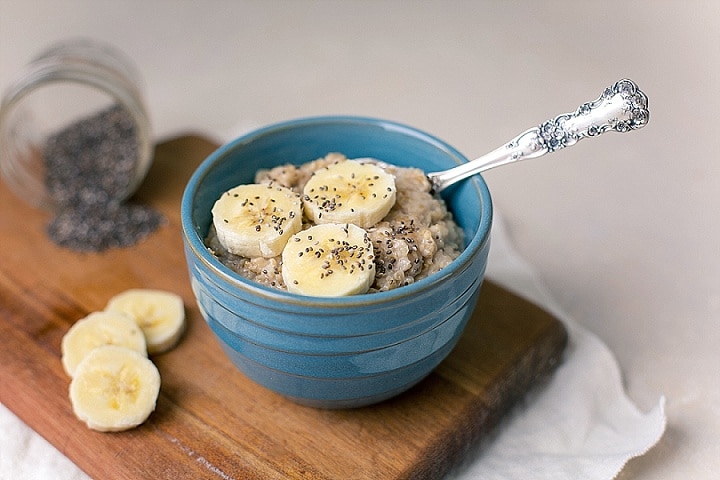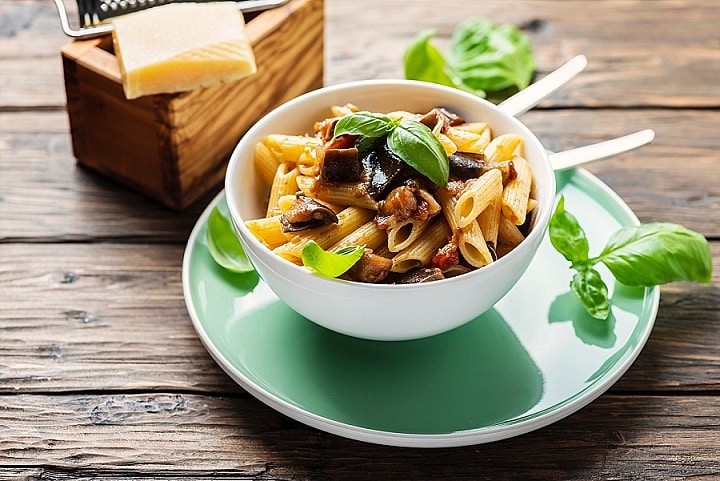 What we do – WHICH PACKAGE TO CHOOSE 
If you would like a meal plan personalised to you and your goals then look no further! We take into consideration your favourite meals and make these more healthy or slightly adjust portion sizes so you don't just have to eat 'boring foods'! If you would like this plus weekly check ins with Katie or Leanna to ensure you stay on track, then we have 2 options – the personalised meal plan + 8 weeks online coaching and the personalised meal plan + 12 weeks online coaching.
If you would simply like to lose weight through a standard 8 week eguide, you also have this option. Our 8 week eguide also provides an element of personalisation as we show you how to work out your own personalised calories using a simple 3-step calculation. There are 50 recipes to choose from as well as an advice section with all our top tips and also a weekly meal planner template to help you plan your weeks in advance!
Be sure to check us out on IG and FB for more inspiration, tips and advice!
www.katieandleannanutrition.co.uk / FACEBOOK / INSTAGRAM
this is a sponsored post
The post Ask The Experts: New Year, New You – A Healthy Start to 2020 appeared first on Boho Wedding Blog.