Photo booths have been around for quite some time now. When they first made an appearance many years ago I did wonder if it was going to be a wedding phase that came and went. However, it turns out they are as popular now as they were back then. Why? Because they are so much fun! A great entertainment addition for your guests. I mean who doesn't like dressing up in fancy dress with their friends and messing around! And a wonderful wedding memento when you get to look back at the photos that were taken! Today I would like to introduce you to Booths By Lux, who are leading the way in new and innovative photo booth ideas. They can offer you a number of options ranging from their traditional photo booth, through to their magic mirrors, roaming photo booth, dance floors, up lighting and now their brand new 360 Slow motion Photo booth! All of these options are super fun and will really add that WOW factor to your big day.
Booths By Lux is an eclectic and passionate Photo Booth Supplier based in North London. Whether your event is in London itself or the surrounding counties, count on Booths By Lux to provide style, quality equipment, professional staff and fantastic experiences to make your day truly one to remember.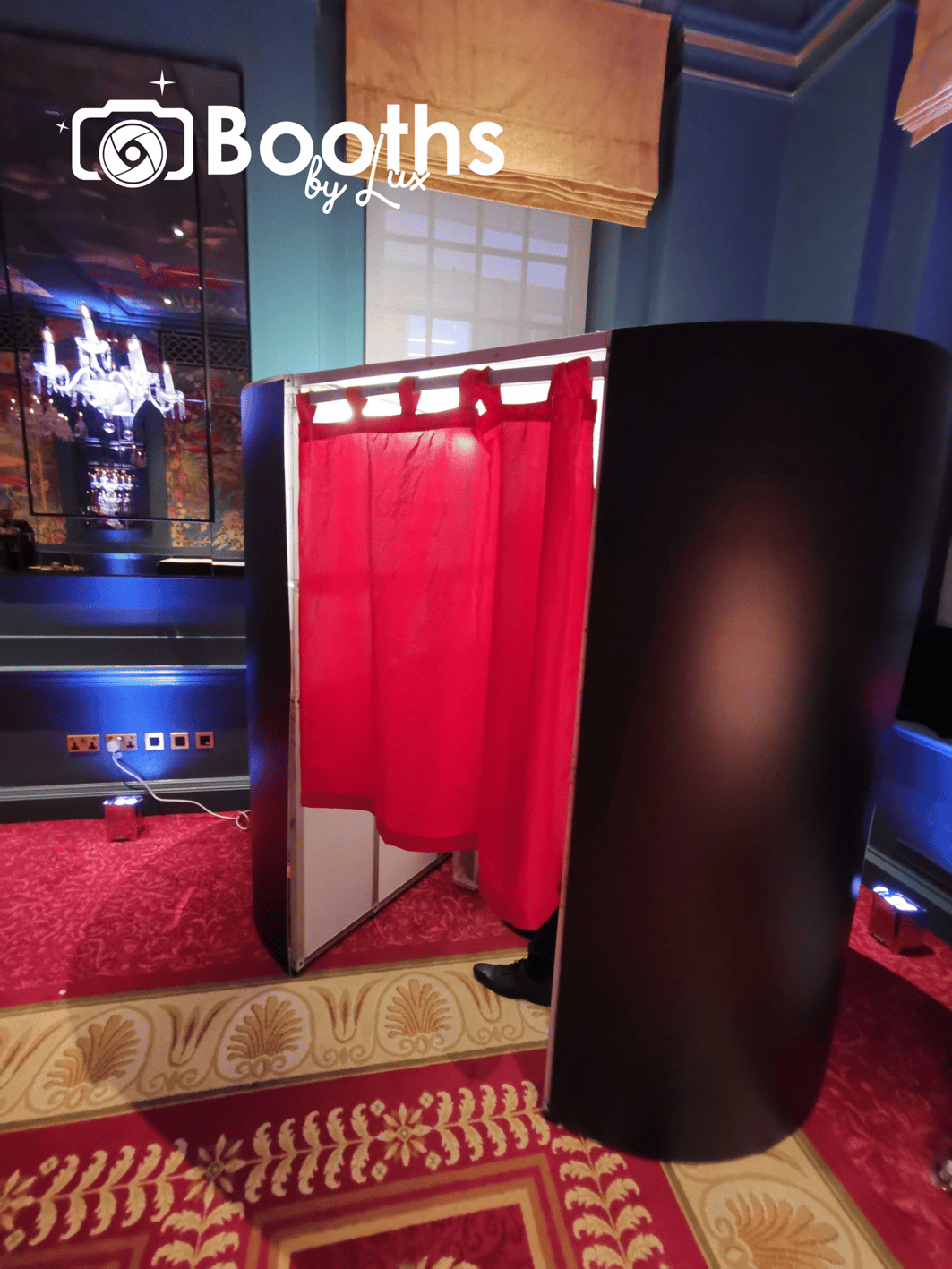 Booths By Lux cover a range of services from the newer Slow-Motion 360 Booths (this takes Boomerang Videos from a low angle on a circular platform), Magic Mirrors, and Venue lighting to the more traditional Photo Booths.
John Austen, owner & founder of BBL has been in the Photo Booths industry for 4 years, and simply loves adding that little extra something special to Couple's Special Day. "It is our passion for service, and for people that helps set us aside. Let us match and exceed your dreams!".
BRAND NEW – 360 Slow Motion Photo Booth
Our latest sensation is the 360 Slow Motion Photo Booth. This service completely tears up the rule book for what and how a Photo Booth should do and look, and we absolutely love it.
Up to 6 guests stand on our 5 foot circular platform, and are then circled by a camera, which takes a low angle, slow motion video. This can also be set to create a boomerang-style effect. It then uploads the videos to an online gallery, and guests can also have the link emailed over to them straight away.
Warning: It is a LOT of fun to use. Go the extra mile by adding some novelty dollars or confetti, which guests can throw or spread in the air whilst the 360 camera is doing its thing. You'll be amazed by the results!
What made you start your business?
We love working in events! We initially started out providing technical support for Wedding bands, and soon after moved more into the photographic side of things. Lots more fun! Our business in its first form opened in November 2011.
Where are you based?
We're based in East Finchley, North London. We cover anywhere within 90 minutes ish of our base.
What were you doing before?
Technical Support and Production for Bands.
How would you describe your style?
We focus on services that are GREAT fun for our lovely clients to use. This is why our newest addition, the 360 slow motion booth has been such a huge hit so far.
What makes you different to your competitors?
I think our operators are actually what separate us. We use such a small team, so it means the guys/girls are working with the kit on a very regular basis, and most importantly feel very connected to the service clients receive. We're like a small little family really – which leads to a far better end product for our Brides & Grooms!
What do you enjoy most about your job?
The look on brides' faces when we've set up and everything is looking great. We always try our very best to exceed expectations wherever we can.
What sort of couple do you think you attract?
Couples that love to express themselves and make the most of their day! Guests often follow the energy of the Bride & Groom, so that's always a great indicator what's going to make a fantastic celebration.
What would be your ideal wedding to work on?
We had an event booked in recently to do a winter themed wedding on NYE. Unfortunately they ended up having to re-arrange the date, but that was set to be awesome.
Can you give me some information on your pricing structure?
Sure, our Photo Booths and Magic Mirrors start at £395, and our 360 Slow Motion Booth starts at £495.00
What is your ideal way to spend a day off?
I'm a trail runner, so exploring forests or mountains I haven't been to before!
What can you never leave the house without?
Most likely my gps watch.
Who would be your 5 dream dinner guests dead or alive?
Freddie Mercury, Frank Sinatra, Chester Bennington, Whitney Houston & Stevie Wonder. We'd have the best karaoke night out EVER.
If you weren't running your business, what would you be doing?
I'd still be running trail & mountain races, so perhaps something more in that side of things.
For more information on Booths by Lux go to
www.boothsbylux.co.uk / team@boothsbylux.co.uk / 01727 261005 / FACEBOOK / INSTAGRAM 
This is a sponsored post
The post Boho Loves: Booths By Lux – First Class Photo Booth Fun For your Wedding appeared first on Boho Wedding Blog.