Continuing this weeks Christmas theme and the other Christmas DIY ideas I have shared with you so far, this afternoon I have another fabulous idea. Snow globes are super popular and actually very easy to make! So today, courtesy of Andrea Pittam I have this super easy snow globe DIY to share with you. These snow globes are great as Christmas presents, Christmas decorations or as a feature at your Christmas wedding.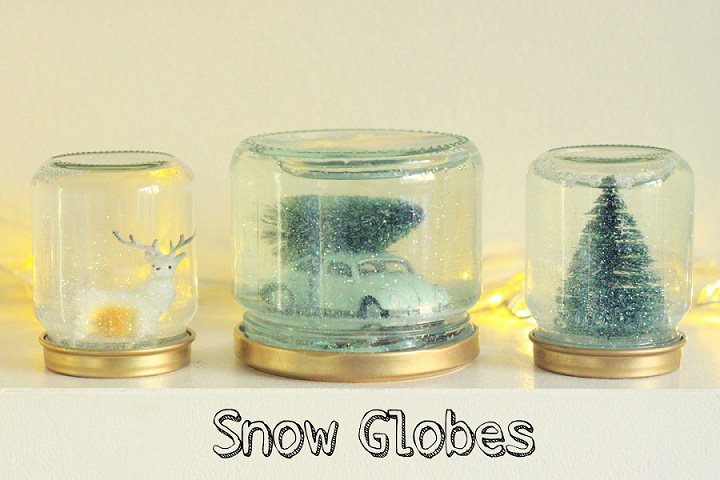 You will need 
STEP 1) First you need to glue your decoration onto the jar lid. I sprayed my jar lids gold and allowed them to fully dry before attaching the decorations.
STEP 2) Next fill the jar with tap water and add one teaspoon of glycerine.
STEP 3) Add the glitter. Two teaspoons should be enough for a small jar.  Add more glitter for larger jars.  Mix everything together.
STEP 4) Screw the jar lids back onto the jars and your snow globes are now ready.
What do you think? easy yes? Let me know if you make any of these and how you get on if you do.
Merry Christmas.
Love Boho
xx
The post DIY Tutorial: DIY Snow Globes appeared first on Boho Wedding Blog.